Call: 289 . 505 . 8866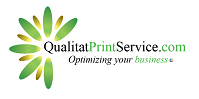 Promotional Items
Marketing Materials
Signs
Coroplast Signs
Window Etch
Office Supplies
Large Format
Creative Services
Website Design
Website Hosting
Photography Services
Commercial
Events
Wedding
Direct Mail
Direct Mail Postcard - Address only
Direct mail Postcard - Enveloped & Addressed
Direct mail Brochure - Enveloped & Addressed
Call Today: 289-505-8866 and we will be happy to assist you.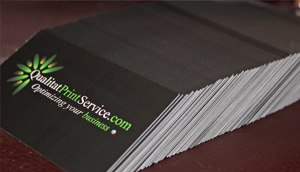 <!
A Greener Cleaner Process
Qualitat Print Service uses environmental inks that are Non-Phthalate Plastisol which is safer for our staff as well as the environment.
We use environmentally friendly Soy-Based Screen Cleaners when washing out the plastisol inks. Our preferred brand is Franmar Chemical, a world leader in developing revolutionary products that work better and safer than traditional chemicals, and uses U.S grown soybean oils.
Testimonies
Thanks again, the shirts look great. Even better than our first bunch! (first batch from another company) -Roy McMurty School
...Thank you so much for your help and especially the speed at which you completed the shirt for me.
I absolutely love how it turned out! The sizing and placement was right on. -Baddriving.ca
... shirts are very good and everyone likes the aprons.
Thanks for rushing it for us. -Flex-o-mark Inc.
... Thank you so much for decals - they look amazing! I will be in touch with you after the holidays for some art work print out for my house. -Bravo Events
...Thanks again for the lovely t-shirts - they turned out great! -Sharmishtha ... We sold out of the Breast Cancer Awareness shirts!!! -Halton Catholic School Board
...We picked up the onesie and we totally love it. We will definiately recommend you to our family and friends Ty. -Naureen
The hoodies are absolutely FANTASTIC. Everyone loved it even teachers and the student council. I've already forwarded your number to 2 people with only positive things to say about your services. -Hamza Shaikh

...Thank you so much for making our shirts for us a couple weeks ago. They came out amazing. A lot of our members loved them and wanted one for themselves. Everyone was impressed by them and that they were done so quickly. I personally liked that you had the washing instructions stickered on. All the executives, members and national reps who helped out, thank you for your great work. We can't thank you enough and coming through for us on such short time. Thanks again, -CUPE Local 145 Recording Secretary"
. . . always completed the job on time and goes above and beyond by not only listening to your needs but also making creative suggestions for different approaches." - Steven T.
...very creative, personable and is an expert in her work. Her service was prompt and she did more than I asked for with my business cards, by taking on the extra task in designing" - Tu L.
...relentless in following through that guarantees the integrity of all commitments. Speed, accuracy and project management are Karen's strongholds." -MyersPhotography
...I wish I found out about you earlier! I am pleased with the quality and price of the business cards and I will definitely be doing business with you again in the future." -Orangeville Denture Clinic
...Qualitat helped design and print office supplies for our pest control business. The quality of our business card is superior to our previous cards. We have gotten so many compliments and customers from these new business cards. -24hr Pest Control
... Their turn-around time surpassed my expectations, and the quality of the silk screening was better than I anticipated...great price for the product. I will continue to order my prints from Qualitat Print Service, and will highly recommend them to my friends and family. " -Vicky Z
...Thanks again. You did a great job! I'm sure we will be turning heads with the signs you made. I'm sure we will be working together again really soon." -Antipastos Italian Kitchen
...With an event coming up right around the corner, I asked Karen to help me print a large quantity of posters with short notice. Karen went beyond expectations and personally delivered the order to me two days before the deadline! The quality of the posters were much higher than I requested, and she kept me updated throughout the entire process. Whether the quality of the product or customer service, I am extremely satisfied and would highly recommend Qualitat Print Service!" -Sheridan College
News: How giving away t-shirts made Sujan over $500K in revenue. Read here
Qualitat is the German word for Quality. It was the German engineers that brought the world its first printing press invented by Johannes Gutenberg. The name Qualitat surfaced from the concept of Guaranteed Superior Quality, on time delivery and excellent customer service.